37th Birthday Gala
Monday, April 27, 2020
7:00 PM
Carnegie Hall, Stern Auditorium/Perelman Stage
Steven Reineke, Music Director and Conductor
Kristen & Bobby Lopez, Music Honorees
Ron Schaefer, PopsEd Honoree
Co-Chairs
Kristen Bell, Actor
Sang Lee, CEO, Volta Talent Strategies
Julie and Marc Platt
Tom Schumacher, President & Producer, Disney Theatrical Productions
Nadine Wong, Executive Director and Global Sports and Entertainment Director, Morgan Stanley Private Wealth Management
 

Jennifer Barnhart, Jaime Camil, Stephanie D'Abruzzo, Santino Fontana, Nikki M. James, Mykal Kilgore, Caissie Levy, Rick Lyon, Patti Murin, Andrew Rannells, John Tartaglia, Guest Artists
Additional guest artists to be announced. Line-up subject to change.
Steven Reineke leads The New York Pops in a celebration of its 37th Birthday Gala with Music Honorees Kristen and Bobby Lopez: the Oscar- and Grammy-Award winning, married songwriting team behind Disney's Frozen, Pixar's Coco, and more! The concert will be followed by a black-tie Dinner Dance at the Mandarin Oriental New York.
Proceeds support the orchestra and its PopsEd music education programs throughout all five boroughs of NYC.
Dinner Dance and Parquet Premium Concert-Only tickets include a tax-deductible donation and can be purchased below. All other Concert-Only tickets are available at carnegiehall.org, CarnegieCharge at 212-247-7800, or the Carnegie Hall Box Office at 57th and Seventh.
Interested in sponsorship opportunities? Contact Carolyn Bolt at carolyn.bolt@nypops.org or call (212) 765-7677.
I/We are unable to attend the Gala this year, but would like to make a fully tax-deductible contribution.
About the Music Honorees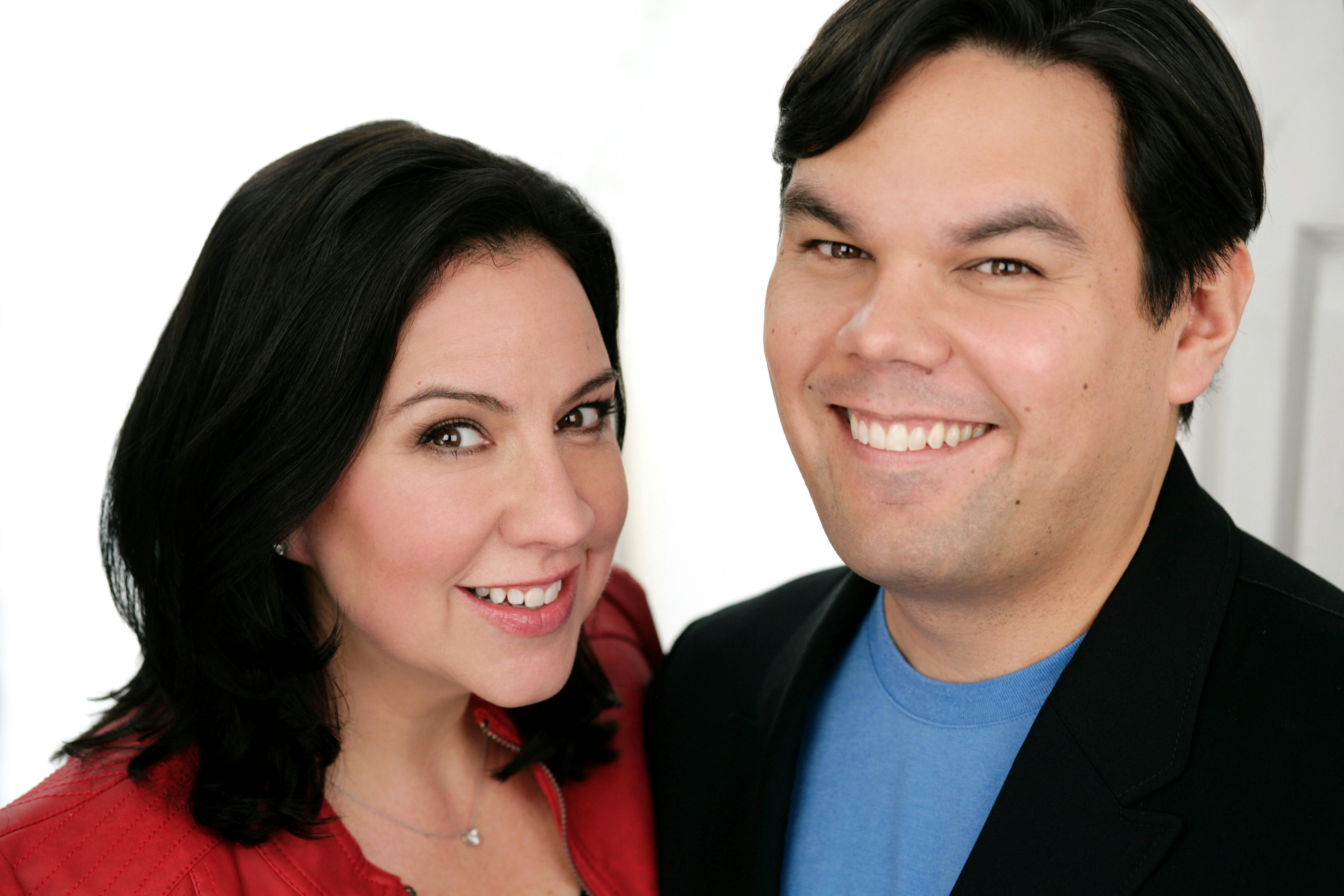 Kristen Anderson-Lopez and Robert Lopez are the Oscar- and Grammy-Award winning, married songwriting team behind the Disney animated films Frozen and Frozen 2. Together they also wrote the Oscar winning song "Remember Me" from Pixar's Coco and adapted Frozen for the Broadway stage. Robert co-conceived and co-wrote the hit musicals Avenue Q and The Book of Mormon, both earning him Tony Awards. Kristen's show In Transit made history as the first all a cappella musical to run on Broadway, after earning recognition at the Drama Desk, Drama League, and Lucille Lortel Awards for its Off-Broadway run. Lopez and Anderson-Lopez have written for television, film, and stage, including Finding Nemo: The Musical, songs for "The Wonder Pets" (two Emmy Award wins), and the Winnie the Pooh animated film. Their original musical Up Here premiered at the La Jolla Playhouse. Lopez and Anderson-Lopez both serve on the Dramatist Guild Council. Graduates of Yale University and Williams College, respectively, they now reside in Brooklyn with their two daughters.
About the PopsEd Honoree
Ronald Schaefer, or "Ron," is the founder and director of The French Woods Festival of The Performing Arts in upstate New York, one of the largest performing arts camps in the United States.
Born and raised in Brooklyn, New York, Ron is a proud graduate of Midwood High School, where he counted Oscar-winning composer John Corigliano as a friend and classmate. He then went on to Brooklyn College where he received his degree in Music Education. His contributions to public education in New York City included a stint as assistant director and accompanist for the Brooklyn Boro Wide Chorus, Director of The District 19 Concert Band, and his eight years as Director of Bands at Shallow Intermediate High School, where he taught New York Pops principal tuba and French Woods alum Marcus Rojas. 
In 1969, Ron established The Heldeberg Music Festival, which would later become French Woods. In the fifty years since Ron began this journey, many campers have passed the wooden gates and pine trees that line French Woods' home during the summer. What started as a simple music and theater program blossomed into a mecca for individual choice programming. Music, Theater, Dance, Circus, Visual Arts, Horseback Riding, Sports, Magic, and Extreme Sports are all part of the comprehensive program. 
Ron is the heart and soul of the French Woods program. He continues to be involved at every level from supervising new projects and initiatives to conducting and directing musicals. Every program offering has been spearheaded by Ron's desire to have French Woods give young people as much access to activities as it can. The scope and reach of French Woods is enormous. This is due to the love and dedication Ron has for creating a magical place where young people can be themselves, grow, and contribute to a larger community. 
Ron is blessed to have a wonderful family who continue to be a part of the fabric of the French Woods community. His children are all involved in the camp—Beth Schaefer is a camp director and partner, Karen or "Cat" Schaefer is very devoted to the equestrian program and also teaches classes in theater, and Scott Schaefer is the IT director of the camp and helps out in all aspects of the program—and Ron's lovely wife Barbara works with the camp's executive chef to ensure campers have great and healthy options at the dining hall.